Tungsten Bullet Fishing Sinkers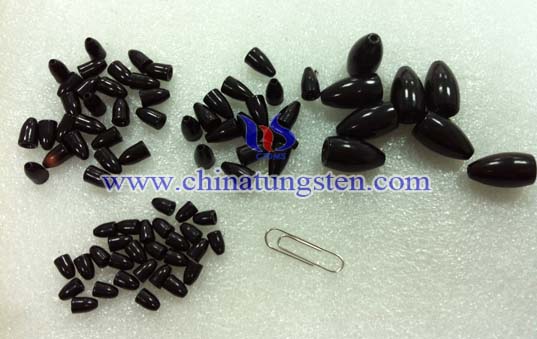 Tungsten bullet fishing sinkers also called corn sinkers follow the same premise as egg sinkers in that they are threaded onto the line, with the narrow point facing towards the rod. The bullet-shape of these sinkers makes them ideal for gliding through weeds. These sliding sinkers can be used on a live bait rig to replace a walking sinker when used in weedy areas. A weedless hook will also greatly enhance the effectiveness of this weed-rig.
Tungsten with the high density and environment protection is to be the ideal material for the tungsten bullet fishing sinkers. Lead, as the traditionally used material is gradually replaced by tungsten based because of it is toxic, and harmful to our environment.