Tungsten Bank Fishing Sinkers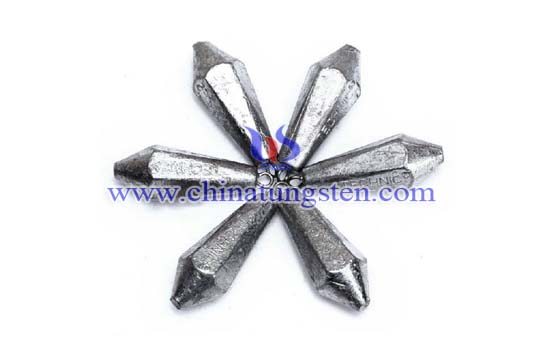 Tungsten bank fishing sinkers also known as reef sinkers resemble seeding leaves or egg fishing sinkers but the bank sinkers do not have a brass loop to hold the line. The bank reef fishing sinkers have a lead-mold eye, just like peduncle of seeding leaves.
These seeding leaves-shaped and tapered-shaped sinkers feature for hexagon sides other than smooth round surface, and the flat sides of the bank fishing sinkers contribute to preventing the sinkers from rolling in current and the tapered shape prevent the fishing sinkers from snagging in rocks.
Tungsten bank fishing sinkersare widely used in the past and of course it is commonly adopted by many anglers now as it works well and its bulbous shape prevents it from hanging up on the rocks.
Tungsten alloy is widely used to be the materials for fishing sinkers, contributing its environment friendly which the traditional material lead can not reach. What is more, it's the good corrosion resistance property which makes the tungsten bank fishing sinkers more widely used.